General Contracting, Renovation, and Construction Services
We are EVERYTHING your property needs!

PROFESSIONALISM & INTEGRITY
P&R is attentive and respectful while upholding our professional quality and workmanship.

CUSTOMER SERVICE GUARANTEED
P&R values each one of our relationships as the most important. We provide continuous customer service with attentive care to each of our projects.

RELIABLE
P&R will always strive to finish every job promptly and with the utmost quality while always backing it with our extensive warranty. .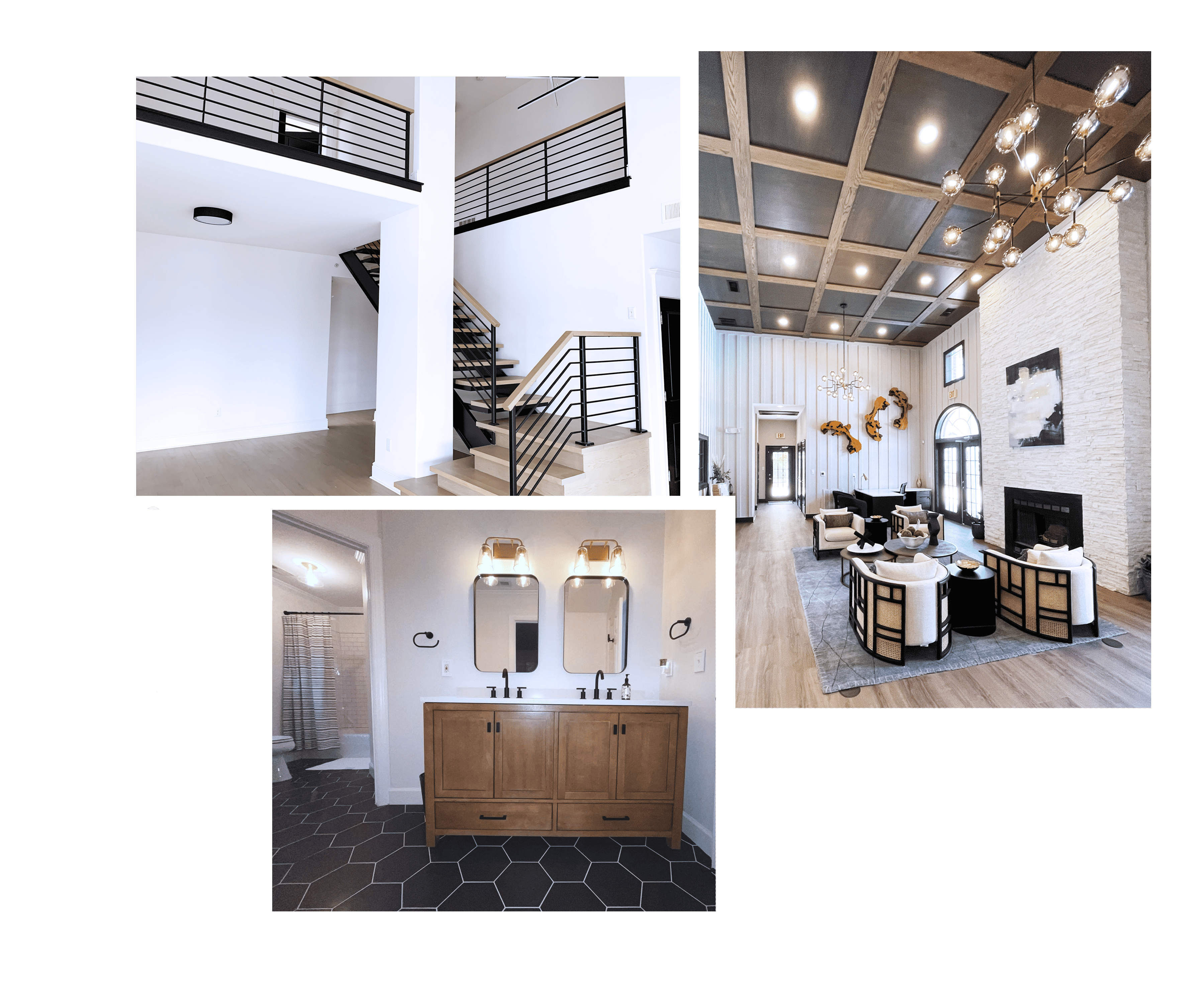 At P&R Property Consulting Group we help you renovate or repurpose any residential or commercial building along with any disinfecting services you need.
Experienced with:
Design
Renovation
Construction
If you are interested in completely overhauling a property but don't know where to start, take a look at what we do and give us a call for a quick estimate. We pride ourselves on our work and customer satisfaction. We are a fully licensed and insured general contractor based out of the Triangle area of North Carolina.
Our multi-family remodeling and renovation services can bring value and inject a new life into your property. We have a proven track record of remodeling and redesigning apartments, clubhouses, fitness rooms, dog parks, and more. See our portfolio page for photos of our work.
Our team has extensive experience in commercial building and we know how important price and quality are to you. We offer transparent communication to keep you in the loop. Contact us today for an estimate.
Our experience covers remodeling and construction of new homes in addition to refurbishing historical homes. If you're not sure what needs to happen next in your project, give us a call today for answers and a quick estimate.
We keep your property maintained and repaired. If it is broken, we know how to fix it. Give us a call to schedule your repairs. We can come on a regular schedule to keep your place of business running smoothly.
We provide top-notch disinfection services for residential and commercial buildings using HEPA filtered vacuums to trap dust, bacteria, fungi & viruses. Our hospital-grade solution features Shockwave RTU, an EPA-certified disinfectant and sanitizer that thoroughly cleans porous and non-porous surfaces. Click to learn more.