In the heart of beautiful Cary, NC we recently completed a full renovation of a former gymnastics studio into a remarkable & unique space. Arthur Murray Dance Center specializes in Ballroom, Latin & Swing dances and offers classes for every age and experience in a tranquil and stunning setting.
"At Arthur Murray Dance Studio of Cary, our talented instructors and proven teaching methods will have you on the floor in no time.

Experience the grace and excitement of this timeless social activity with programs that are customized to fit your unique goals and schedule. Whether you're preparing for an upcoming event, want to stand out in a club, or simply want to move with greater confidence, we'll show you the magic of dance!"
A complete demo took place to create an exceptional & exclusive studio designed with style and space.
The exquisite flooring was laid by custom floor company DanceFlex Floors to assure the perfect look and feel. The rest of the space was renovated to the highest standards by our hardworking team, with incredible chandeliers and elegant lighting throughout.
The end result is a stunning and refined studio ready to excel in the modern and timeless art of dance!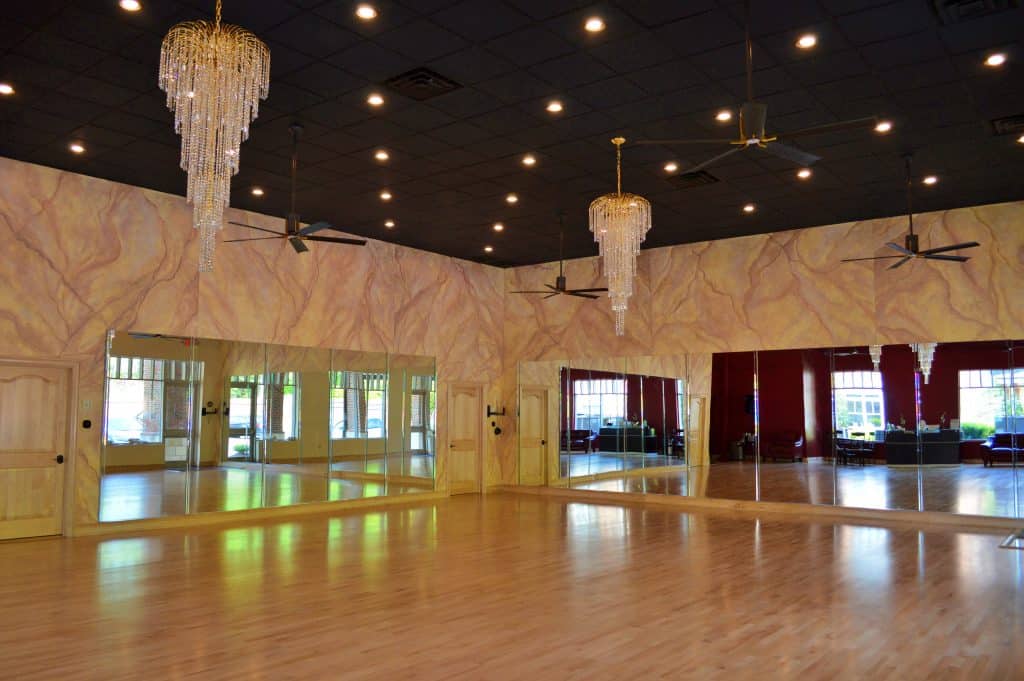 Arthur Murray Dance Center has it's Grand Opening this Saturday and we hope the turn-out is fabulous! Check them out and find all the details on their Facebook Page.
Projects big or small all get the attention to detail and time they need when you chose P&R Property Group as your contractor! From our Maintenance Services to our Multi-Family Repositions and Commercial Renovations, we can do it all. Contact us today for a FREE Quote.