Remodeling a house from a total disaster to a custom dream-home is a highly rewarding job.
The house on Dixie Trail was no exception!
The home came to us after a few mishaps with previous projects. It was pretty derelict but had so much potential, we could not wait to get our hands on it.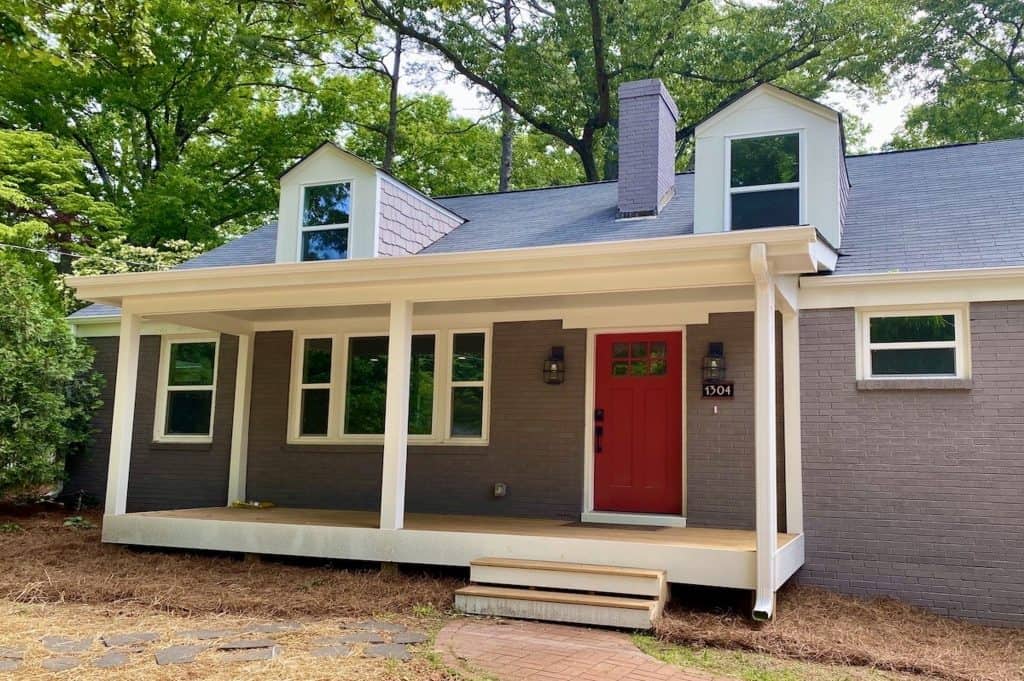 The house has 3 floors that includes a partially finished basement.
The basement also came with some serious foundation issues that we had to address with steel columns designed by an engineer. The foundation wall was then waterproofed to prevent any further leaking and damage.
Basement Before and After: (click on image to enlarge)
Originally there was a wood column in the center of the living room which was supporting the roof load. We had to install a steel beam in the ceiling to support the roof and upper floor in order to remove the wood column. There was a full wall between the living room and kitchen as well as a dividing wall between the kitchen and dining room, both of which we removed. The kitchen area was pretty small so in the redesign process we made sure to expand the space and give it that open floor plan feel.
Kitchen & Living Room: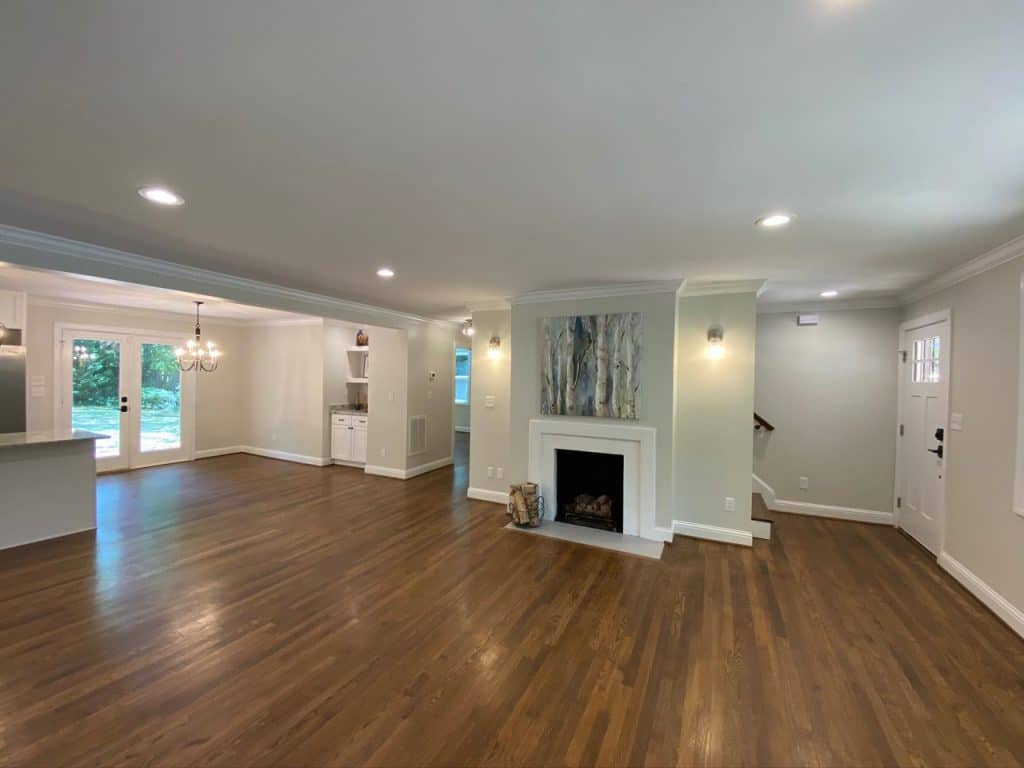 The downstairs also originally consisted of an office area and had no master suite. We redesigned the office to create a master-on-suite with a stunning walk-in-shower, a new master closet and vanity area. We added a modern barn door to the entrance to the bathroom that really makes a statement.
Master Bed & Bath: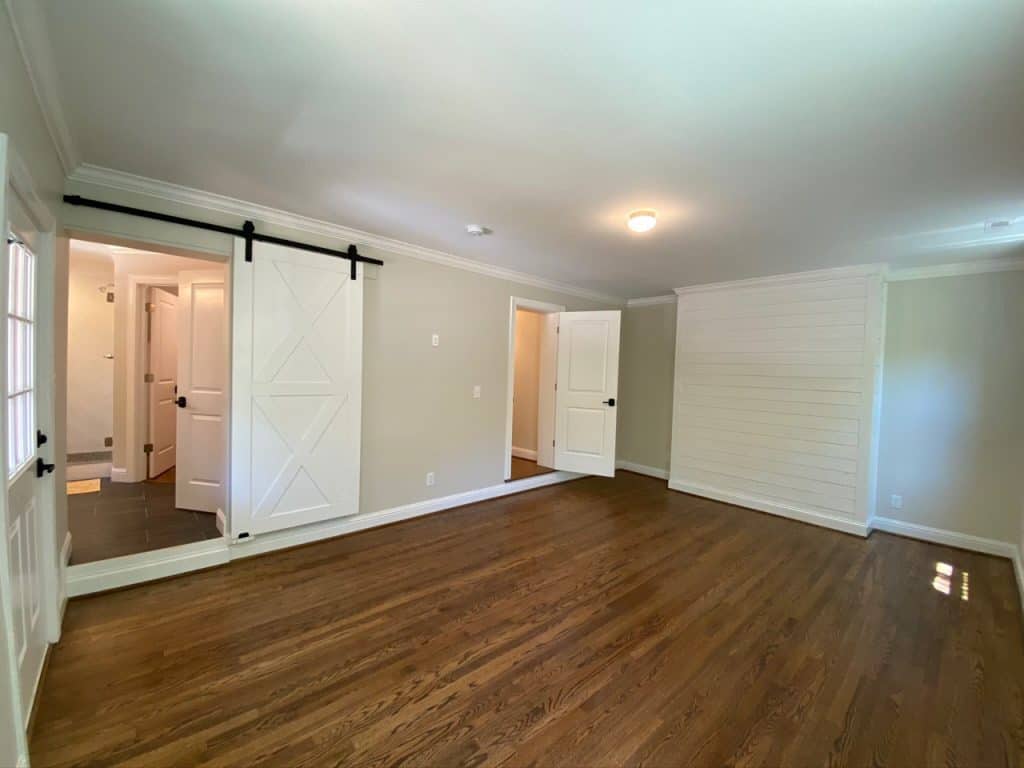 An existing bathroom downstairs was removed and reconfigured into two uses. A new hallway leading to the master suite and a half-bath for the main floor.
Upstairs was a total re-do with some quaint custom touches: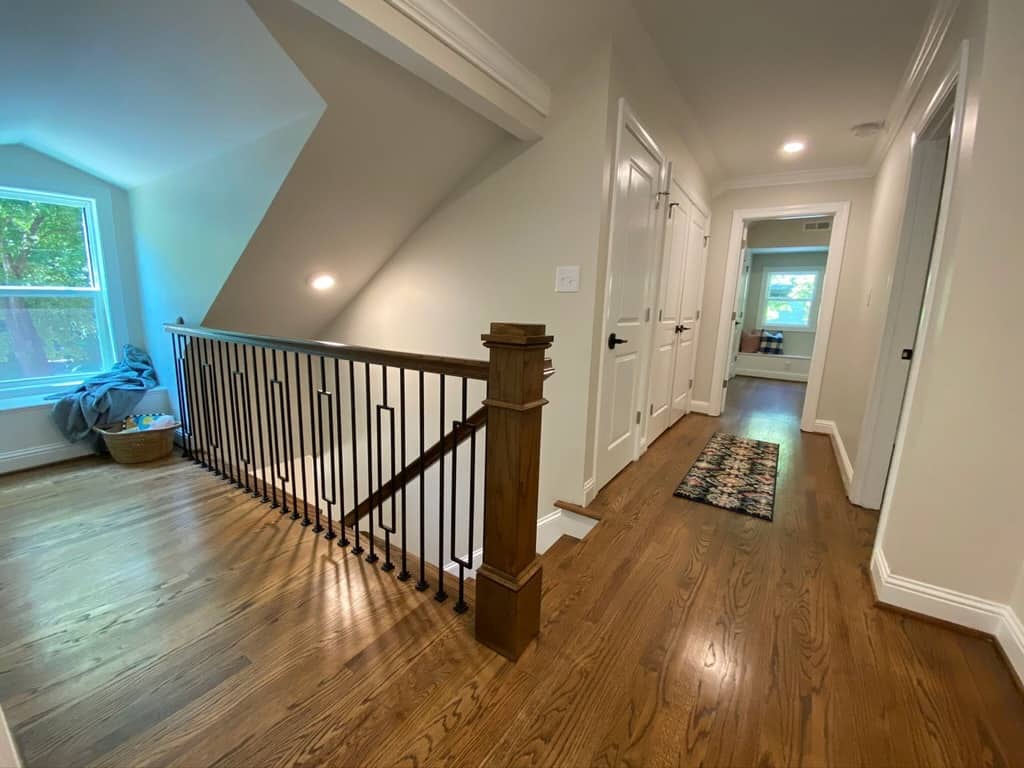 All new vinyl windows were added throughout the home as well as a brand new roof.
The exterior of the home had a front porch built, the brick and front door were painted and we added a retaining wall & parking pad.
The home was listed for sale and went under contract within a few days!
We really enjoyed this project and wish the new homeowners many years of happiness.
CONTACT US at any time for any of your property needs!